Zeichnungen und Druckgraphisches Werk
Ernst Weil, der gerade durch die große und sehr sehenswerte Retrospektive "Spontan und konstruktiv" im Museum Giersch in seiner Heimatstadt Frankfurt a.M. gewürdigt wird, hat nicht nur ausdrucksstarke Ölbilder, sondern auch in allen Schaffensperioden wunderschöne Zeichnungen, z.T. als Studien für seine Gemälde geschaffen.
Schon in der frühen Münchner Zeit in den 50er Jahren entstanden dabei sehr eigenwillige, humorvolle und poetische Stillleben in verschiedenen Abstraktionsgraden. Wir zeigen eine ausgesuchte Auswahl dieser frühen Arbeiten sowie einige der explosiv- figurativen und hochenergetischen Boxerzeichnungen aus seiner Pariser Zeit. Auch in seinen graphischen Arbeiten zeigt der Künstler seine typische Formen- und Bildsprache, wir erkennen Ernst Weil einmal mehr als einen so experimentierfreudigen wie auf Ausdruck und kompositorische Finesse bedachten Künstler.
ENG: Drawings and Graphics
Ernst Weil, who is currently being honored by the large retrospective exhibition "Spontaneous and Constructive" in the Museum Giersch in his hometown of Frankfurt, not only created expressive oil paintings, but also beautiful drawings throughout all of his creative periods, some as studies for his paintings. The Museum exhibition is well worth seeing.
We are showing a fine selection of his idiosyncratic, humorous and poetic still lives from his early Munich period in the 1950s as well as the energetic figurative boxer drawings of his Paris period in the late fifties and early sixties. The artist also creates his typical form and imagery in his graphic works, where Ernst Weil once more shows his skills as a keen experimenter on expression and compositional finesse.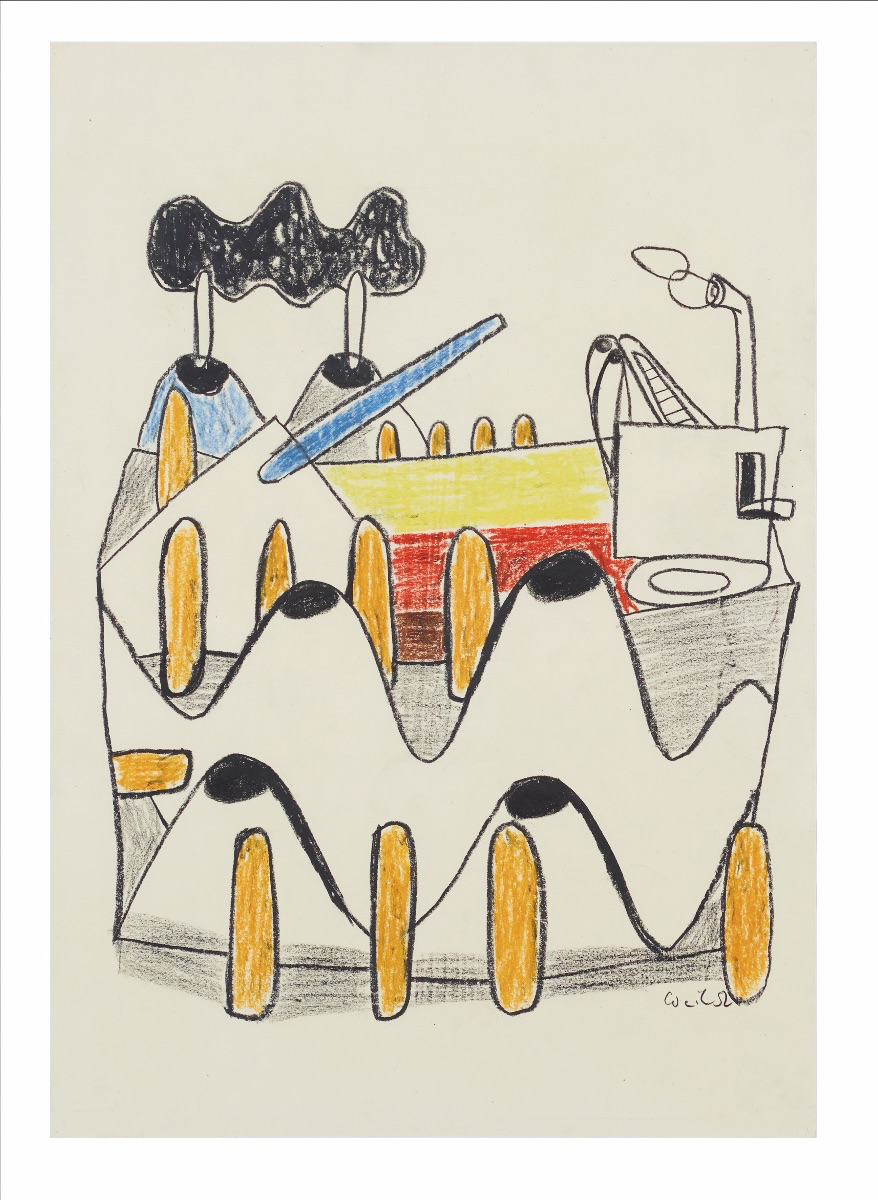 ---
Ernst Weil
Zeichnungen und Druckgraphisches Werk/Drawings and Graphics
Eröffnung/Opening:
on 22.04.2023 from 12 to 6 pm.
Ausstellung/Exhibition:
22.04. – 27.05.23
GALERIE KREMERS
Schmiedehof 17
Eingang Eberhard-Roters-Platz
10965 Berlin
Zur Website
---
Text by/von Marie Christine Kremers